Every Surface Matters
Crystal Cleaning is equipped to meet all of your cleaning needs. We train our workers in the latest and most in-demand cleaning services to meet the demands of our clientele.
Because we have experience cleaning every interior and exterior surface of residential and commercial buildings, we understand how important it is to clean every surface properly. Green cleaning services are not just for high-touch areas like bathrooms or kitchens but the entire home or business.
Crystal Cleaning applies the same commitment to a Greener Clean with every service we provide. We always take care to find the best cleaning materials and techniques to keep your green cleaning services safe yet effective.
Enjoy a Greener Clean with the following services and more:
How We Provide Our Customers with Green Cleaning Services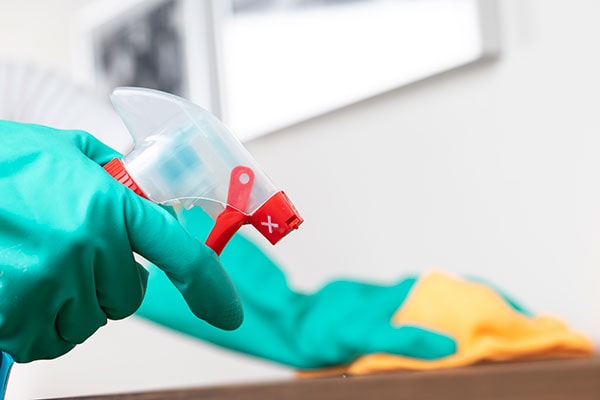 Crystal Cleaning employees are all licensed, bonded, and insured to clean your property. We continuously train our employees in new green cleaning services so they can complete the job efficiently and effectively.
Crystal Cleaning uses a variety of green cleaning products and tools to provide the best clean we can. Our team utilizes:
Eco-friendly degreasers and cleaners
HEPA vacuums
Hot extraction processes
ULV500 Disinfectant Spray packed with all-natural organic ingredients
We provide our customers with flexible scheduling to meet their cleaning preferences. If you only require one deep clean, we can provide it. However, you can also schedule weekly, biweekly, or monthly appointments to ensure that your property maintains its green clean.