Hire Crystal Cleaning For All Special Event Cleaning Services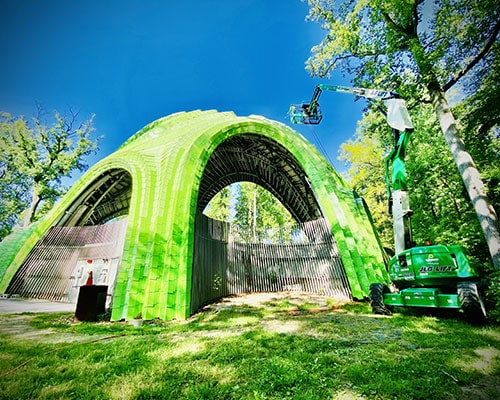 You can trust Crystal Cleaning with your comprehensive cleaning needs. Our cleaning crews are equipped to provide deep cleans to the interior and exterior surfaces of both residential and commercial properties. Our flexible scheduling options mean that you can hire Crystal Cleaning crews for specific events without committing to a contract. This makes our team an excellent resource for special event cleaning services.
Are you hosting a wedding, family reunion, graduation party, or another large gathering? Is your business hosting a special event? No matter what the occasion, you can hire Crystal Cleaning to come to your property and provide a deep clean before and after your event. No longer do you have to stress over preparing your home or building for visitors or dread the next-day cleanup. When you hire Crystal Cleaning special event cleaning services, you allow yourself to focus on planning, hosting, and above all, enjoying your special event.
Crystal Cleaning employees are licensed, bonded, and insured to clean your property. Our commitment to providing clients with a Greener Clean means that we use non-toxic and biodegradable cleaning products whenever possible. This means your property won't just be clean for your special event but will be free from harsh and pungent chemicals.
Impress Your Guests With a Deep Clean
Crystal Cleaning technicians are thoroughly trained in all of the best current cleaning techniques and equipment. We have a wide range of staff on hand that excel in a variety of cleaning tasks, ready to clean both the inside and outside of your home or property down to the smallest detail. Our cleaners can clean the following:
Tile and grout
Hardwood floors
Carpets
Windows, window sills, mirrors, and sliding glass doors
All bathroom surfaces
All kitchen surfaces and appliances
Blinds, window fixtures, furniture, and light fixtures
Doors, frames, and baseboards
Home siding
Concrete driveways or sidewalks
Roofs and gutters
Decks and fences
If you require both indoor and outdoor cleaning jobs, we recommend scheduling these cleanings ahead of time to make sure you can have your sparkling new property ready in time for your special event.
Event Clean Up Is Easier Than Ever With Crystal Cleaning
You may also want to hire special event cleaning services for the day after your event. Cleaning your property by yourself can be a daunting endeavor, but Crystal Cleaning can make it easy and accomplish cleanup efficiently with our crew of professional cleaners.
Crystal Cleaning crews use protective measures to protect your property from accidental damage during cleanup. These measures include:
Hard hats and eyewear when working on construction sites or elevated areas
Tyvek suits, masks, and goggles while disinfecting or sanitizing or handling strong cleaning solutions
Booties and gloves on all technicians
Neoprene mats to cover hard floors and surfaces
Cones to safeguard crews and vans from traffic
Tarp zipper doors to help our team move in and out in the least disruptive manner
Hose guards or corner guards to eliminate the risk of scratches on walls or baseboards
We touch every surface and detail of your property, using the best green cleaning services available to provide a long-lasting and refreshing clean. Your property won't just be returned to how it was before your event, but will be a whole new level of clean!