Our benefits include, but are not limited to:
Flexible Scheduling
No Required Contracts
Free Estimates
Affordable pricing
You may schedule one deep cleaning or weekly, biweekly, or monthly appointments. For recurring appointments, we send the same cleaning team whenever possible, so they are familiar with your property and its characteristics.
The Crystal Cleaning Mission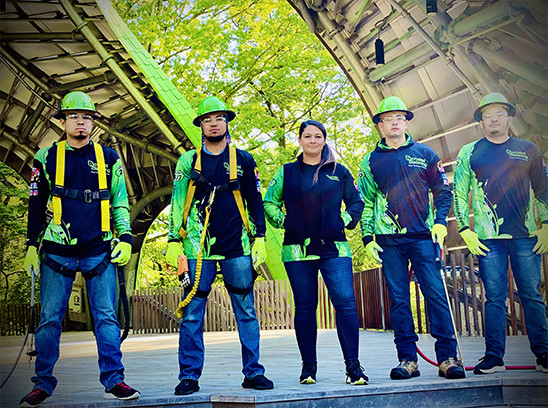 Crystal Cleaning's mission is to provide greener but equally effective alternatives for your complete residential and commercial cleaning needs. According to the U.S. Environmental Protection Agency, the air inside a typical building can be two to six times more polluted than the air outside. This is primarily due to the cleaners and pesticides that we use inside of our homes and offices.
Crystal Cleaning aims to use non-toxic and biodegradable cleaning products to protect and preserve the health of the environment around us and the well-being of the people in that environment.
Our efforts to find the best green cleaning products benefit:
Our customers who live or work inside of the buildings we clean
The local environment and the long-lasting health of your building
Our cleaning crews that use the products every day
Areas We Serve

Crystal Cleaning provides green cleaning services to properties throughout the Baltimore metropolitan area. Customers throughout Baltimore, Catonsville, Columbia, Ellicott City, Severna Park, Cockeysville, Towson, Perry Hall, and Bel Air can reach out to us for their all-purpose cleaning needs.

Why Hire Us?

Crystal Cleaning is not a franchise. We are built from the ground up by our workers and owners, who are experienced cleaning professionals always investigating new ways to clean your home or business. We take pride in always providing our clients with the most effective green cleaning solutions.

Crystal Cleaning employees are all licensed, bonded, and insured to clean your residential or commercial property. We have provided stunning Greener Cleans to homes, businesses, interiors, and exteriors in the Baltimore/Washington Metro area since 2008.
One-Stop Complete Cleaning Service
You can go to Crystal Cleaning with all of your cleaning needs. We train all of our workers to become experts in the latest and most in-demand cleaning services so we can continue to meet the needs of our customers.
Crystal Cleaning offers both complete residential cleaning and commercial cleaning services.
We can meet all your challenging cleaning needs, including:
When you need a complete professional cleaning service, you don't need to find several companies to meet your needs. Instead, Crystal Cleaning can provide you with everything you need from one skilled team that you can trust.