COVID-19 Cleaning for Homes and Businesses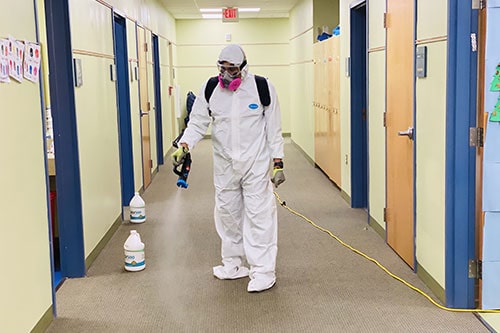 If you are concerned about the spread of the COVID-19 virus throughout your home or business, Crystal Cleaning can provide deep cleaning and disinfecting services that will help you rest easier.
Crystal Cleaning offers an array of residential and commercial cleaning services to customers throughout the Baltimore metro area. If you run a business that sees many people interacting in close quarters or have a vulnerable family member, we can provide the COVID-19 cleaning services you desire.
Cleaning, Disinfecting, and Sanitizing All Surfaces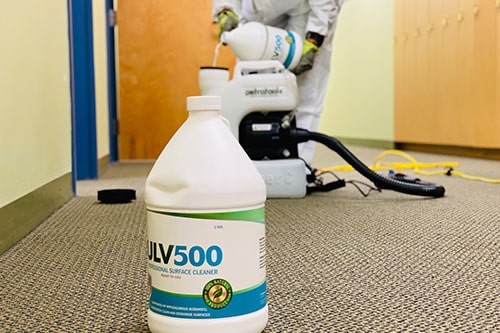 The Crystal Cleaning crew is trained in the latest and most in-demand cleaning services to meet the demands of our clients.
Our employees are all licensed, bonded, and insured to clean your property thoroughly. In high-touch areas of your home or business, surface cleaning is one way to prevent the spread of all bacteria and viruses. The Crystal Cleaning crew provides a deep clean to your interiors, touching minor details up to the largest surface areas.
We consider every detail of your home and use the best green cleaning services available to provide a long-lasting clean.
Sanitation and Disinfection Without Harsh Chemicals
At Crystal Cleaning, we are always committed to eliminating as many harsh chemicals as possible in our cleaning processes. Whenever possible, we use non-toxic and biodegradable cleaning products to protect the health of the people and places in our community.
We train our employees in the best green cleaning techniques so they can complete the job efficiently and effectively. Our team utilizes a variety of green cleaning products and tools, including:
Eco-friendly degreasers and cleaners
HEPA vacuums
Hot extraction processes
ULV500 Disinfectant Spray full of all-natural organic ingredients
Eco-Friendly Fogging System that controls harmful bacteria and viruses in the air
Crystal Cleaning's commitment to avoiding harsh chemicals means that we can provide complete COVID-19 cleaning services without filling your home with harmful materials that linger and cause irritation.
How Our Crew Stays Protected and Keeps You Safe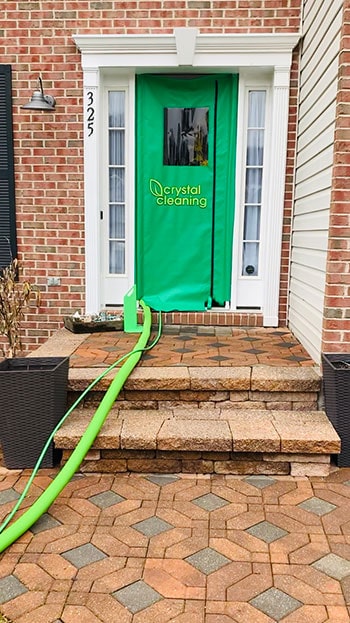 When the Crystal Cleaning team visits your home for COVID-19 cleaning services, we are always at our most professional. Our team is visible by our distinctive green and black uniforms and equipment. When disinfecting and sanitizing your home, we wear proper face masks and maintain a safe distance from any residents or employees.
We always use protective gear (PPE) that guarantees our cleaning crews don't leave behind any damage or dirt. These protective measures include:
Hard hats and eyewear when working on construction sites or elevated areas
Tyvek suits, masks, and goggles while disinfecting or sanitizing or handling strong cleaning solutions
Green booties and gloves for all technicians
Corner guards to eliminate the risk of scratching your walls or baseboards
Neoprene mats to protect hardwood floors and surfaces
Tarp zipper doors to help our crew move in and out of your property as seamlessly as possible
If you have any questions about products or services used when cleaning your home or business, our team is happy to explain our process.
COVID-19 Cleaning On Your Schedule
Crystal Cleaning is committed to providing our customers with fair prices and flexible scheduling.
Depending on your sanitizing and disinfecting needs, you can schedule:
One deep cleaning treatment
Weekly appointments
Biweekly appointments
Monthly appointments
We also don't require our customers to commit to long-term contracts. You can select the COVID-19 cleaning schedule you feel comfortable with and change it if necessary.
To receive a free estimate for your cleaning services, you can call us at 410-379-9979 or fill out our online contact form.