What Crystal Cleaning Soft Washing Services Can Do For You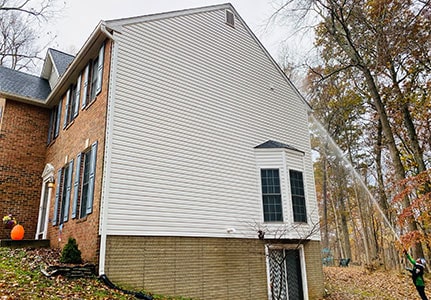 Soft washing is one of the best ways to clean and revive your home exteriors. How does soft washing differ from power washing? Soft washing uses a mix of low-pressure water and deep cleaning soap to soak the surfaces and not only remove dirt but kill mold and other organic material.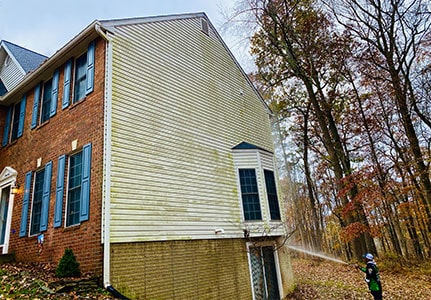 While pressure washing may remove mold, algae, or lichen, soft washing helps ensure that these growths won't return after the cleaning treatment. Soft washing services use less physical force than other power washing services, relying instead on deep soaking treatment. This makes soft washing ideal for:
Roof shingles
Home siding
Outdoor playground sanitation
More forceful washing may damage your shingles or siding, while soft washing keeps them safely intact.
Crystal Cleaning crews will arrive at your property with our all-wash pneumatic system van. These portable soft washing vehicles allow us to provide our cleaning services with minimal equipment crowding your property and with little cleanup required.
Restore Your Roof To Its Former Beauty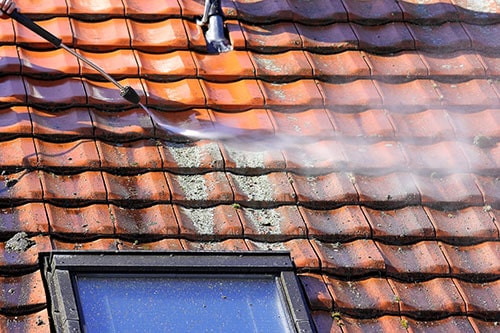 Is your roof covered in dirt, mold, moss, or lichen? If so, you may feel that your once beautiful roof is becoming an eyesore that distracts from your gorgeous home or property. Fortunately, you can use Crystal Cleaning's roof washing services to restore your roof to its former appearance.
Soft washing services used on your roof can remove dirt as well as mold, algae, and lichen. Even better, it can prevent future growth from occurring. This deep clean can reset your roof to its original state, significantly improving your building's curb appeal and ensuring that your shingles and roof materials remain intact.
Refresh Your Home Siding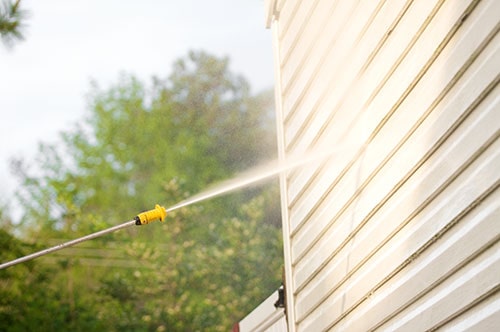 After years of exposure to the elements and various wear and tear, your home siding may be showing its age. Pollen, insects, bird droppings, and material from trees and plants can all collect on your siding. The addition of rain, humidity, and other moisture can contribute to dirt, discoloration, and mold growth that accumulates over time.
After a deep cleaning treatment, you can restore a uniform appearance to your siding and ensure that the materials retain their integrity. A treatment today can help you avoid the cost of installing new siding in the future.
Reliable Playground Sanitation Services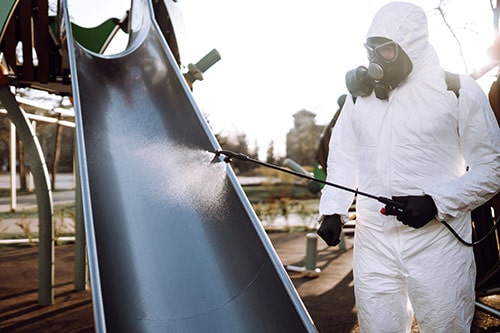 Soft washing can also be used to sanitize and clean outdoor playground equipment. This equipment, located at parks, daycare centers, and schools, are used by dozens of children every day. Keeping playground equipment sanitized and clean is essential for helping to prevent the transmission of a variety of bacteria and viruses among children and adults in their lives.
Soft washing is excellent for playground sanitation because it uses a gentle soap mixture on the treated surfaces. No harsh chemicals are left behind.
Use One Deep Cleaning Treatment or Schedule Regular Appointments
Crystal Cleaning is committed to providing our customers with the cleaning schedule that works for them. If you only need one deep cleaning treatment, we can arrange that. If you want to schedule soft washing services on a regular basis, you can pick the interval that works best for you. Whatever you prefer, we can meet your needs.
We offer free estimates for your soft washing services. To schedule your free estimate, you can call us at 410-379-9979 or fill out our online contact form.