Our Tile and Grout Cleaning Process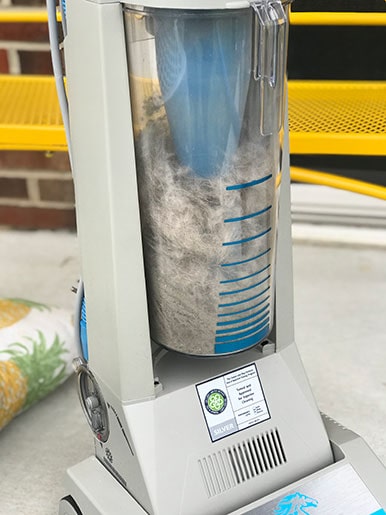 Cleaning tile floors is hard work, and regular mopping isn't enough to reach the hidden dirt that lies deep within your grout. Grout easily collects dirt, grime, and spills and can quickly become discolored. To brighten your tiles and return your grout to its former cleanliness, a deep tile and grout clean is recommended.
Our floor cleaning services are always adjusted to meet our customers' unique needs. However, we follow a general step-by-step process that provides a thorough cleaning of your floors. The tile and grout cleaning process may include:
The removal of any dry dirt or debris by HEPA vacuums
Pre-treatment application
The scrubbing or agitation of stains if needed
A hot extraction process that uses a rinse that removes all traces of the soft chemical wash
A complete drying out of the floors to ensure no moisture remains
Our truck-mount service means that our cleaning services are portable and flexible. If you have multiple floors of a high-rise office, we can provide every floor with an equally stellar clean.
Tile and Grout Cleaning Services On Your Schedule
Whether you need one deep tile and grout cleaning service or want to maintain regular appointments, Crystal Cleaning can work on the best schedule for your needs.
We offer free estimates for your tile and grout cleaning services. To schedule your free estimate, you may call us at 410-379-9979 or fill out our online contact form.
A Deep Clean With No Mess Left Behind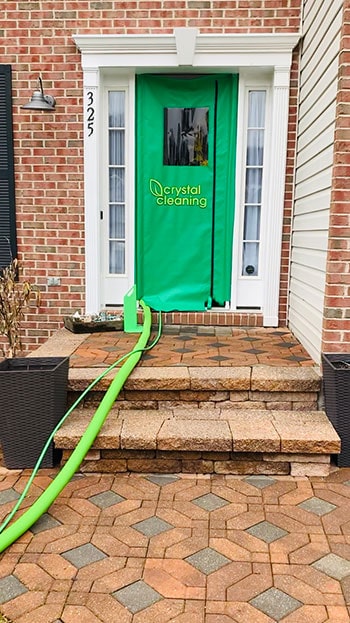 Your Crystal Cleaning crew is always professional when cleaning your home or business. We take care not to bring in any outside dirt or debris when cleaning your tile floors and use various protective gear (PPE) to keep your building safe from equipment damage. These protective measures include:
Hard hats and eyewear when working on construction sites or elevated areas
Tyvek suits, masks, and goggles while disinfecting or sanitizing or handling strong cleaning solutions
Traffic cones to protect traffic from crew members and vans
Green booties and gloves for our cleaners
Neoprene mats to protect any hardwood floors or surfaces
Tarp zipper doors that help our crew and equipment move in and out of your building effortlessly
Corner guards that eliminate the risk of scratched walls or baseboards
When using Crystal Cleaning tile and grout services, you can rest assured that your floors will be sparkling clean with no extra mess left behind.