A Better, Gentler Clean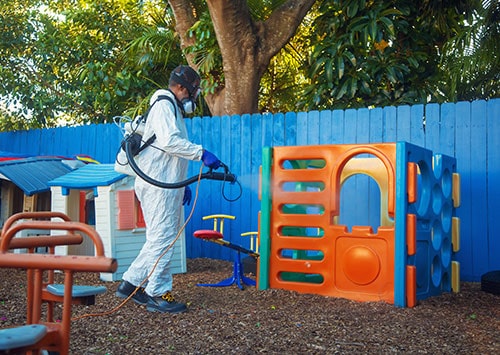 Traditionally, people may have believed that playground sanitation required the use of potentially harmful bleach and chemical solutions and lots of spraying, wiping, scrubbing, and labor-intensive processes. These harsh solutions can create potential health hazards for the children and adults that frequent the playground and introduce toxic elements into the environment.
Fortunately, those harsh chemicals and labor-intensive applications are not necessary to wipe out germs and bacteria. When Crystal Cleaning crews sanitize your playground, we use either backpack foggers and all-natural disinfectant spray or soft-washing applications depending on whether the playground is located indoors or outdoors.
Sanitize Indoor Playgrounds Without Harsh Chemicals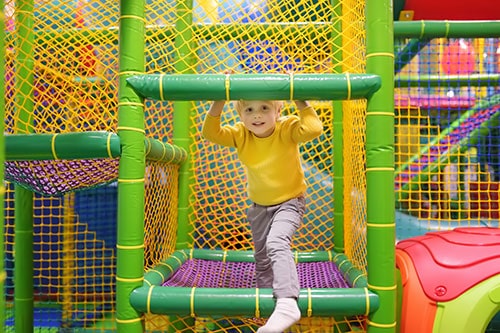 At Crystal Cleaning, we train our employees in the best green cleaning techniques so they can complete every job efficiently and effectively. Our team uses a variety of green cleaning products and tools to sanitize playground equipment, including:
ULV500 Disinfectant Spray full of all-natural and organic ingredients
Eco-Friendly Fogging System that controls harmful bacteria and viruses in the air
By using gentle backpack foggers, we avoid applying intense chemicals to indoor playgrounds, where they may linger on surfaces or in the air where your children play.
Comprehensive Outdoor Cleaning With Soft-Washing Services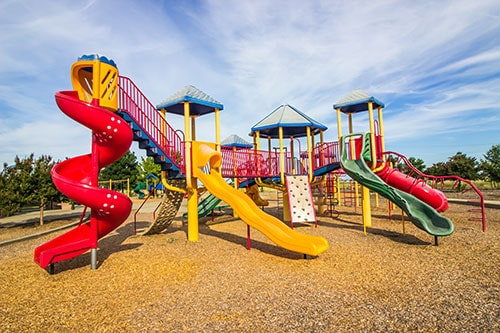 Outdoor playgrounds not only experience the wear and tear that comes with regular use but endure all kinds of weather conditions. The dirt and grime that can accumulate on outdoor playgrounds, in addition to bacteria, means that slightly tougher cleaning processes are needed.
Soft-washing is an ideal solution for outdoor playground sanitization. Soft-washing services use less physical force than power washing, so the playground equipment will not be damaged. The soft wash includes a deep soaking treatment that removes bacteria, mold, and mildew while the water washes away all surface dirt and debris. This cleaning treatment also ensures that no harsh residue is left behind on the playground equipment.