Greener Carpet Cleaning Services with Crystal Cleaning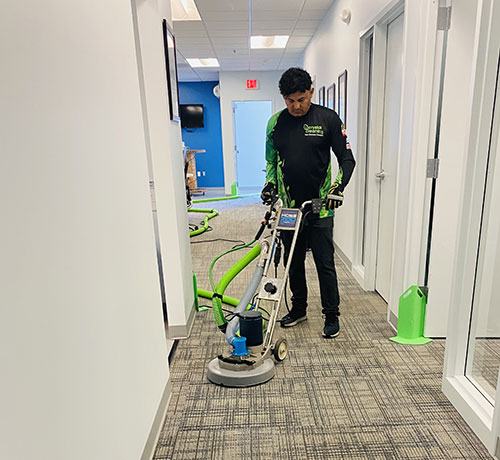 Crystal Cleaning was founded with the mission of providing more environmentally friendly and effective cleaning services to our customers. We offer our greener carpet cleaning services to residential and commercial clients throughout the Baltimore metro area.
Crystal Cleaning employees are all licensed, bonded, and insured to clean your home or business. We are always training our crew members in new green cleaning services so they can complete the job efficiently and effectively.
When cleaning with harsh chemicals, those chemicals are often left behind in the air and fabrics of your home or business. At Crystal Cleaning, we strive to eliminate as many of those chemicals as possible from our services. Our pursuit of a Greener Clean benefits:
The people who live and work inside of the buildings we clean
The local environment and safety of your building
Our cleaning crews that use these products every day
We use non-toxic and biodegradable cleaning products whenever possible to provide your building with a greener clean.
Our Carpet Cleaning Process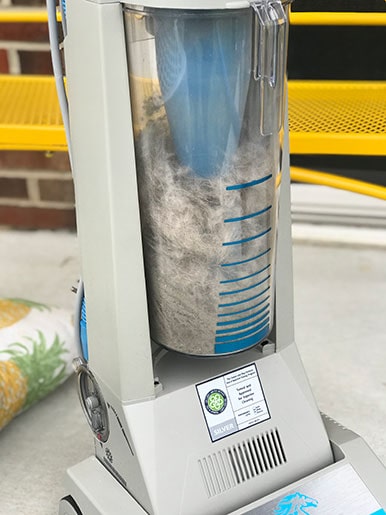 Our carpet cleaning services follow a thorough step-by-step process to ensure that all dirt and stains are lifted and completely removed. Our process generally follows these steps:
The removal of any dry dirt or debris using HEPA vacuums
The pretreatment application
If needed, agitation or scrubbing of stains
The hot extraction process, which uses a rinse that guarantees no chemicals are left behind
A complete drying out and grooming of the carpet to ensure no moisture remains
Our truck-mount service means that our carpet cleaning services are entirely portable and flexible. If you have multiple floors of an office building you wish to clean, we can reach every one of them. The Crystal Cleaning crew can tackle any size job and are always prepared to provide our customers with the best possible carpet cleaning service.
Deep Cleaning With No Disruption or Damage
Our Crystal Cleaning crews are always at our most professional when cleaning your residence or business. We use various protective gear to ensure that our cleaning crews don't leave behind any damage or dirt. These protective measures include:
Green booties and gloves for our cleaners
Traffic cones to protect traffic from our vans and crew members
Corner guards to eliminate the risk of scratched walls or baseboards
Neoprene mats to protect any hardwood floors or surfaces
Tarp zipper doors that help our crew move in and out of your home seamlessly
Carpet Cleaning On Your Schedule
Whether you need one deep carpet clean or want to maintain monthly appointments, Crystal Cleaning can work on the best schedule for you.
We offer free estimates for your carpet cleaning services. To schedule your free estimate, you can call us at 410-379-9979 or fill out our online contact form.